SeeDevice is a leader in the development of smart vision sensors using quantum tunneling technology to see further, sense faster, and deliver higher-quality images in a wider variety of lighting scenarios. PAT-PD sensors are designed to perform significantly better than existing optical sensors by using quantum tunneling effect to capture a signal with as little as one photon.PRESS RELEASE UPDATED: AUG 17, 2020 22:00 PDT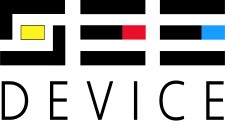 LOS ANGELES, August 17, 2020 (Newswire.com) – SeeDevice, a pioneer in quantum image sensing technology, today announced the general licensing availability of Photo Assisted Tunneling – Photo Detector (PAT-PDTM). The agreement allows partners to easily integrate SeeDevice's smart sensing technology into their products.
"PAT-PD uses quantum tunneling to rewrite a lot of the current specifications for light sensors. placing it in an entirely new category of photon sensing capability," said Hooman Dastghaib, CEO of SeeDevice.
PAT-PD expands the photosensitive light range of CMOS sensors beyond visible light, into the near infrared (NIR) spectrum (between 300nm-1,600nm) with plans to expand to 2,000nm with their next-generation sensor, enabling shortwave infrared (SWIR) frequencies to maintain high visual quality sensing in low-light and near no-light use cases.
Additionally, the PAT-PD sensor increases photo-sensitivity to 106 A/W, while maintaining a Signal to Noise Ratio (SNR) of over 60dB at room temperature, delivering an image signal that is consistently sharp and crisp.
Reaction time is also reduced from microseconds to sub-nanoseconds while boosting dynamic range to 100dB linear and 150dB non-linear, allowing the PAT-PD sensor to capture images in record time while maintaining an extremely high-fidelity image.
SeeDevice achieves these results using standard CMOS fabrication process allowing for easy integration in mixed-signal process and avoiding expensive exotic materials and manufacturing processes to achieve similar results.
Current photo sensors work by directing incoming light to an array of photo-diodes and photo-transistors that convert the light into an electric current which is amplified and then converted into viewable pixels using software. Image sensors using photo-diodes require as much light as possible to generate a high-quality image so, unless pictures are taken in bright sunlight or perfect indoor lighting conditions, image quality degrades significantly in lower-light conditions. Sensitivity of photo-diodes is measured in uV per electron generated or amps/watt (A/W). While typical photo-diode sensors generate 0.15-0.25 A/W, PAT-PD uses quantum tunneling to produce an astounding 108 A/W, surpassing the performance of today's leading CMOS image sensors.
Quantum tunneling allows a photon-activated current flow to trigger using a fraction of the photons normally required in a photo-diode-based design. This allows the PAT-PD sensor to trigger with just a single photon, generating a current with unprecedented efficiency and creating a signal with significantly less input over a far wider range of wavelengths. Using a PAT-PD silicon-based CMOS image sensor, devices will be able to convey granular-level sharp details, even in extremely low light conditions, utilizing infrared, near infrared, and short-wave infrared frequencies.