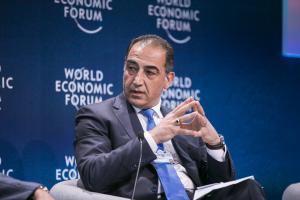 Pig Dysentery Shows Promising Results
We pursue projects with the highest ethical business practices and work to inspire future generations to whom we are responsible for delivering a healthy, safe, and productive Earth,"
— Dr. Adnan Mjalli, CEO and Founder Gaia Klen
HIGHPOINT, NORTH CAROLINA, USA, April 19, 2021 /EINPresswire.com/ — Gaia Klen has tested an innovative new permanent cleaning and disinfection system to reduce the bacterium which causes pig dysentery. The results:
100% satisfactorily reducing Brachyspira hyodysenteriae (The cause of pig dysentery) and reduced production cost.
Enterobacteria, the most diverse genus of gram-negative bacilli responsible for most diseases in both humans and animals, has been one of the primary bacteria tested in the livestock area.
The large bacterial load that accumulates on facilities and their impact on production and animal health is one of the most significant challenges that face broiler and animal farms. Farmers are adopting environmentally safety policies to reduce viruses and bacteria produced during the animal's fattening period.
Gaia Klen products consist of semiconducting minerals, have antibacterial, antiviral, or odor-removing properties. In the initial state of application these, minerals are harmless for human and animal health.
Laboratory test results show a reduction to zero for Enterobacteriaceae and other bacteria, just few minutes after its application. After months of its evaluation the findings remained 100% positive. Its impact is permanent as bactericidal, disinfectant and odor removal. Moreover, it has proved a significant consequences on production and farm costs reduction.
The House's clean-out program therefore keeps poultry, cattle, pigs, horses, and livestock facilities free of viruses and bacteria which is a key procedure of those biosecurity protocols.
"We pursue projects with the highest ethical business practices and work to inspire future generations to whom we are responsible for delivering a healthy, safe, and productive Earth," said Dr. Adnan Mjalli, CEO and Founder Gaia Klen.
For more information, please visit our website: https://www.gaiaklen.com/
Or contact Clem (336) 337-4147
MIG USA
MIG USA
+1 336-337-4147
email us here
Visit us on social media:
LinkedIn